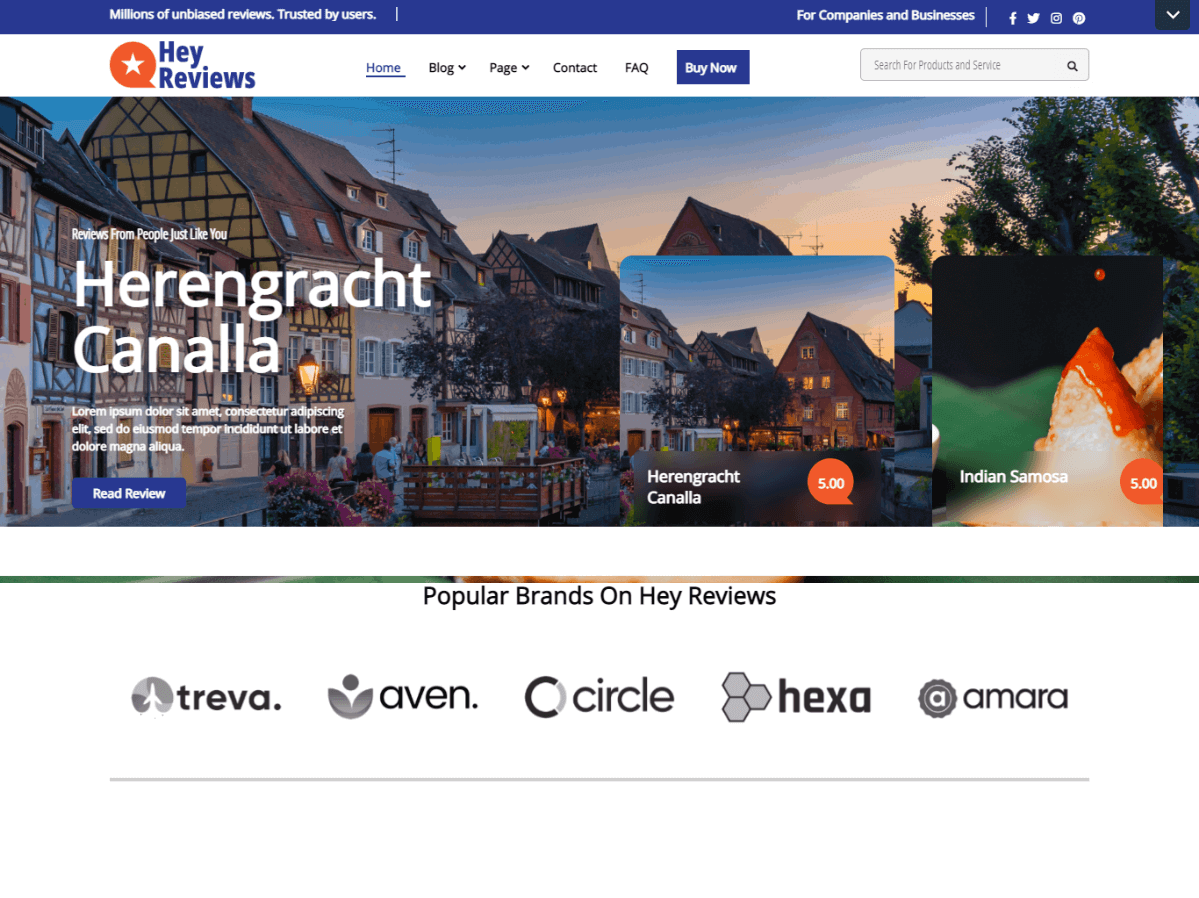 Affiliate marketing website is the modern need for the business that wants to focus on affiliate marketing. If you fall on such a business, Affiliate Review is the topmost WordPress theme for it. 
Affiliate marketing is one of the profitable ways to earn sideways. It's the process by which an affiliate makes a certain percentage of commission for promoting any personal or organizational products. Also, this tool is a good advertising source for blogs and magazines. Hence, it's applicable for every service to reach more audiences, generate leads, and increase sales.
With that concept, we have reached affiliate review websites. And our top-class Affiliate Review is a perfect choice for them. The theme covers all the needs of such websites, making it easier to make money online. It helps all affiliate marketers to create affiliate review websites quickly and effectively. Thus, it's a modern, full-fledged solution.
To date, it has more than 200 active installations. Since its start, the theme has constantly been giving updates and renewed features. Marking that, the last theme update dates April 2, 2022. Moreover, this multipurpose WordPress theme runs well for PHP versions of 7.2 or higher.
Major Features of Affiliate Review:
The features that make Affiliate Review a unique WordPress website are as follows:
i) Theme for Affiliate Marketing Websites: Creators crafted Affiliate Review WordPress themes with the new concept on demand. It's a perfect choice if you aspire to create affiliate marketing websites, affiliate programs, coupons, amazon affiliates, price comparison websites, product reviews, and other similar sites. This free theme gives a quick & easy option for all affiliate marketers.
ii) Minimal and Multipurpose: As mentioned above, Affiliate Review proves to be a multipurpose WordPress theme. You can use this theme for multiple purposes that concern affiliate marketing. Backed with minimal design, it allows you to create retina-ready websites. This display is the modern technology that showcases high definition (HD) displays on different screens.
iii) User-friendly Theme Options: A major feature of this theme is the theme options using customizer API. It gives easy-to-use options of customization that allow real-time (live) editing. Moreover, the options are so simple that anyone with zero coding knowledge can begin the task.
iv) Responsive/Mobile Friendly Layout: More than 50% of users browse the internet using their mobile phones. Such a scenario demands that your website be well-adaptive to all types of screens, especially smartphones. Affiliate Review understands this need as it delivers a mobile-friendly design to make your site run well on mobile devices.
v) Optimized for Performance: Crafted by the WordPress experts, Affiliate Review uses the Bootstrap framework. This framework helps you create modern websites as required and supports several extensions. Plus, the theme is proud of its secure and optimized codes. All these features together make your website fast loading.
vi) SEO-Friendly: SEO or Search Engine Optimization is the primary concern for every website. You can completely forget all other hassles upon using the Affiliate Review theme. Because the theme is fully SEO optimized and follows all the necessary pre-setting for it. Hence, your site will rank in top positions and give the required performance.
vii) Effective Social Media Options: Affiliate Review itself is a great marketing tool for various types of projects. Further, it doesn't even compromise on social media marketing to grow your reach. It comes with many social media options for effective promotion. You get to link the post & images with your social media quickly and spread the content.
viii) Miscellaneous Advanced Features: There are many more features beyond the ones mentioned above. For instance, it allows you to use Call to Action Buttons even in its free version. This option helps to improvise the conversion rates of your site. Additionally, the theme is translation-ready, cross-browser compatible, and offers ready-made page templates, fantastic sliders options (for homepage timings and images), and different interactive elements with eye-catching animations.