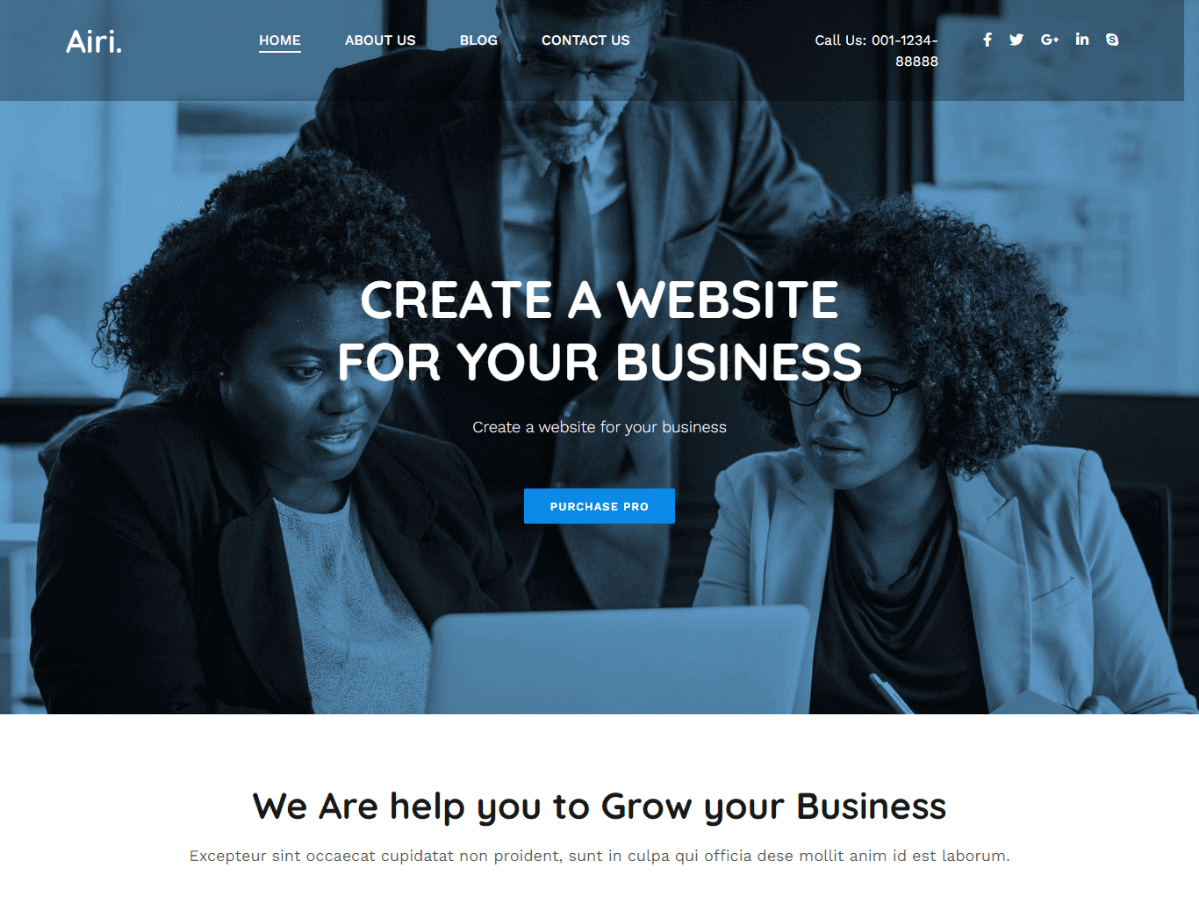 Are you a business or a freelancer looking for a WordPress website to best represent you? Well, we have got the best WordPress theme for you to set up your WordPress website. Airi is indeed a great theme dedicated to every organization and freelancer.
Airi is a powerful yet lightweight and flexible theme. For your organization to get started, use this theme to create a great-looking website with all the necessary functionalities. It has several customization options that let you build a website that reflects your style. You have the option of creating everything from scratch or using one of their pre-made Elementor layouts. You can also make this website into an eCommerce store or storefront using WooCommerce. This is the best theme for you or your organization.
Airi has over 20,000+ installations and a 5 out of 5 stars rating on wordpress.org. Currently, you get version 1.0.16 of Airi. This version works well with PHP version 5.6 or higher. It was last updated on May 26, 2021. Athemes develop the theme. They create well-designed, easy-to-use themes backed up by speedy support and frequent updates.
Major Features of Airi
The features that make Airi the best WordPress website for you are as follows:
i) Customization: With this theme, you get access to an awesome selection of Google fonts. Utilize them to bring the best from your WordPress website. You have options to change colors, set the fonts, and edit various portions of the page. All these options are available in the Theme Customizer. With this, you will have full control over your WordPress website and create the website you desire. And to wrap it all off, with the WordPress Customizer, you can preview changes live, making website editing even easier.
ii) Easy to import Demos: The theme Airi includes many pre-made demos created with Elementor. To start your WordPress website, simply pick what you think matches your style. You can easily Import the demo, customize it by changing the content, tweaking the layout, and making the website you desire. You will have your WordPress website up and running in no time.
iii) WooCommerce Integration: If you want to create an eCommerce website or a storefront for your business, you can do so with Airi. With Airi, you can integrate the hugely popular WooCommerce plugin. Then you can customize your eCommerce website to display your products. Customize it to the best of your abilities to reflect your brand. Then before you know it, you have your eCommerce WordPress website up and running. And after this, selling your products will be a breeze.
iv) Always Up to Date: The team behind Athemes. The A stands for Awesome. They are a well-renowned company who are known to make great themes. With this team at the helm, this theme will always be regularly updated to the latest version of WordPress. Additionally, their development teams will look into any bugs that may arise and add new features that a WordPress site needs.
v) Cross-Browser Support: People use various devices and various browsers. The modern WordPress website must work seamlessly across all browsers. Airi supports the most popular modern web browsers such as Chrome, Firefox, Microsoft Edge, Safari, and Opera.
vi) Translation Ready: Airi has a lot of other jampacked features. It is Translation Ready. You can easily translate your website's content into any language. Airi includes all the necessary files for translation. This feature helps create local websites or websites targeted at a particular region/group. Thanks to the best internalization practices, the theme is ready to be translated into the language your audience speaks.
vii) Miscellaneous features: It has Elementor Support. The layouts in the theme are perfectly designed with Elementor. You can easily change all the elements using the page builder. Additionally, Athemes ensures that their themes are super reliable and ready to use. As they are a team that has been in the business of building WordPress themes, they follow the best WordPress practices. You can be certain to get the best WordPress experience when using this theme.