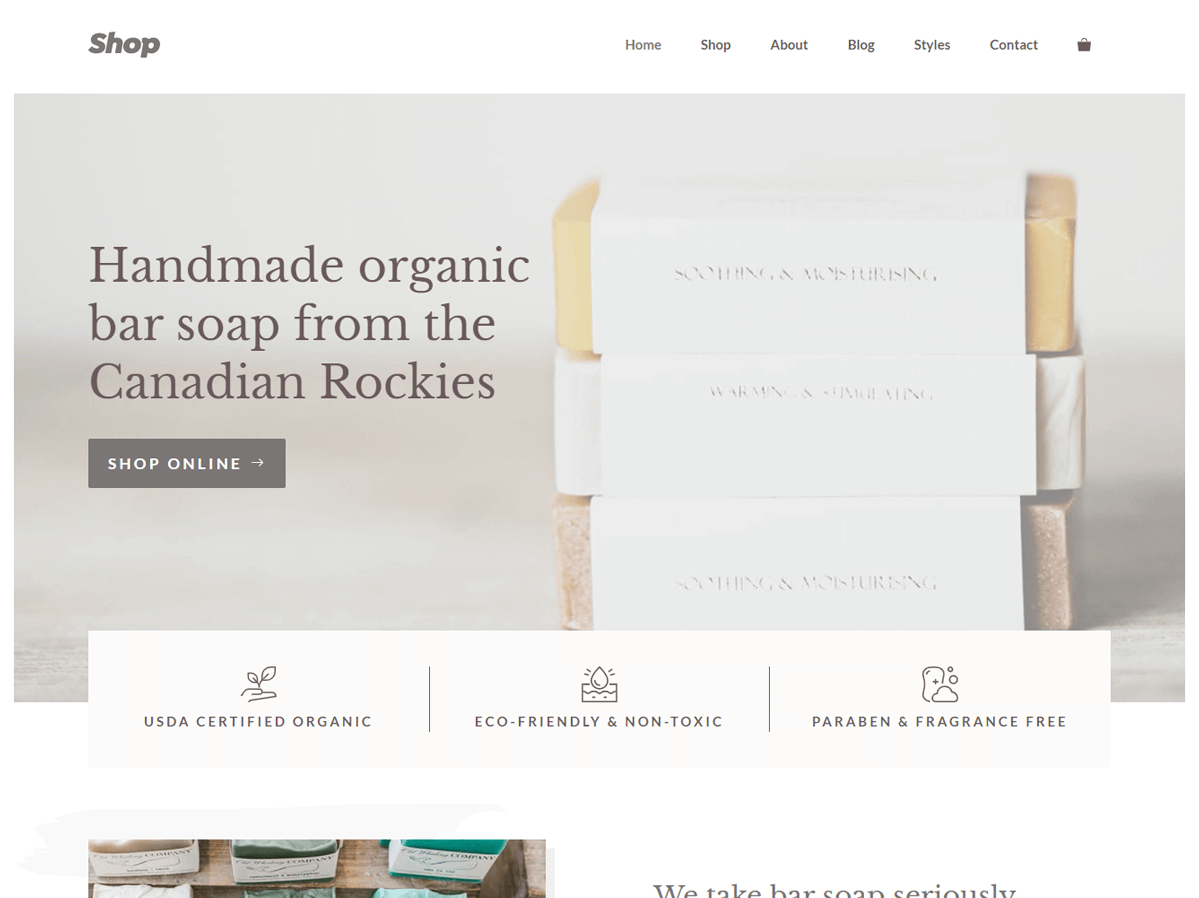 Ready to start a relatively lightweight WordPress site without compromising speed, stability, and accessibility? Well, GeneratePRess is the free multipurpose WordPress theme built for you. GeneratePress is a lightweight WordPress theme that majorly focuses on speed, stability, and accessibility.
GeneratePress gives you the performance while not sacrificing usability and design. With this theme, you can future-proof your site for any Google Core Web Vitals changes. Now, embrace a hybrid full-site editing approach along with blocks. This is the future of WordPress.
GeneratePress install adds less than 10KB (zipped) to your page size that enhances performance. You also have the choice of Gutenberg or page builders (such as Beaver Builder and Elementor) to give you more control over creating your content.
With over 400,000+ active installations and a 5-star review, GeneratePress is a great theme to incorporate into your WordPress website to enhance your WordPress experience. It works with PHP Version 5.4.0 or higher.
Major Features of GeneratePress and Their Details:
i) Free & open-source: GeneratePress is a free multipurpose WordPress theme. You don't need to start off with the premium version of GeneratePass. You can simply install this theme into your WordPress site and start adjusting the site as per your need. With the documentation page at your helm, what you make of your site is all up to your imagination.
ii) Add more with Premium: You can take the GeneratePass experience to the next level with just a small fee of $59 per year for premium features, full access to the site library, a year of updates, a year of premium support, ability to use up to 500 websites, a 30-day money-back guarantee. Additionally, you can also make a one-time fee of $249 for lifetime use of all these features.
iii) 100% PageSpeed scores: If you have had trouble achieving page speed scores before then with this theme, you will never have that problem again. This free theme features a 7.5KB page size, 2 HTTP requests, and zero dependencies. All of them provide a perfect foundation to help your site hit its functions cent percent.
iv) Unrivalled support: With over 400,000+ active installations, GeneratePress has supported all around the world. They answer over 98% of all requests the very same day. Similarly, along with proper documentation, you will have no problem solving any queries you come across with this theme.
v) Compatibility at its core: With WordPress, we tend to use a lot of plugins and page builders. Because GeneratePress has the highest coding standards, it's easily compatible with all of the top-rated plugins (like WooCommerce).
vi) Accessible for all: GeneratePress follows the WCAG 2.0 standards making it accessible for everyone. It highlights over 20 other languages contributed to by our global community, both LTR and RTL. Thus, the languages aren't a barrier to using this theme.
vii) Block-based theme builder: In 2021, you don't have to touch a single line of code to make your website. Especially with the combination of GeneratePress Premium and the free GenerateBlocks plugin. With the Dynamic Block Elements, you have total design freedom to create whatever you need. You have various options: post meta to site footers, page heroes to author boxes, single post templates to 404 pages, custom postcards to custom anything.
viii) Gutenberg-Ready: GeneratePress Is compatible with Gutenberg (the WordPress block editor). Fun Fact: It was the first theme ever to have theme builder functionality built right in using the block editor.