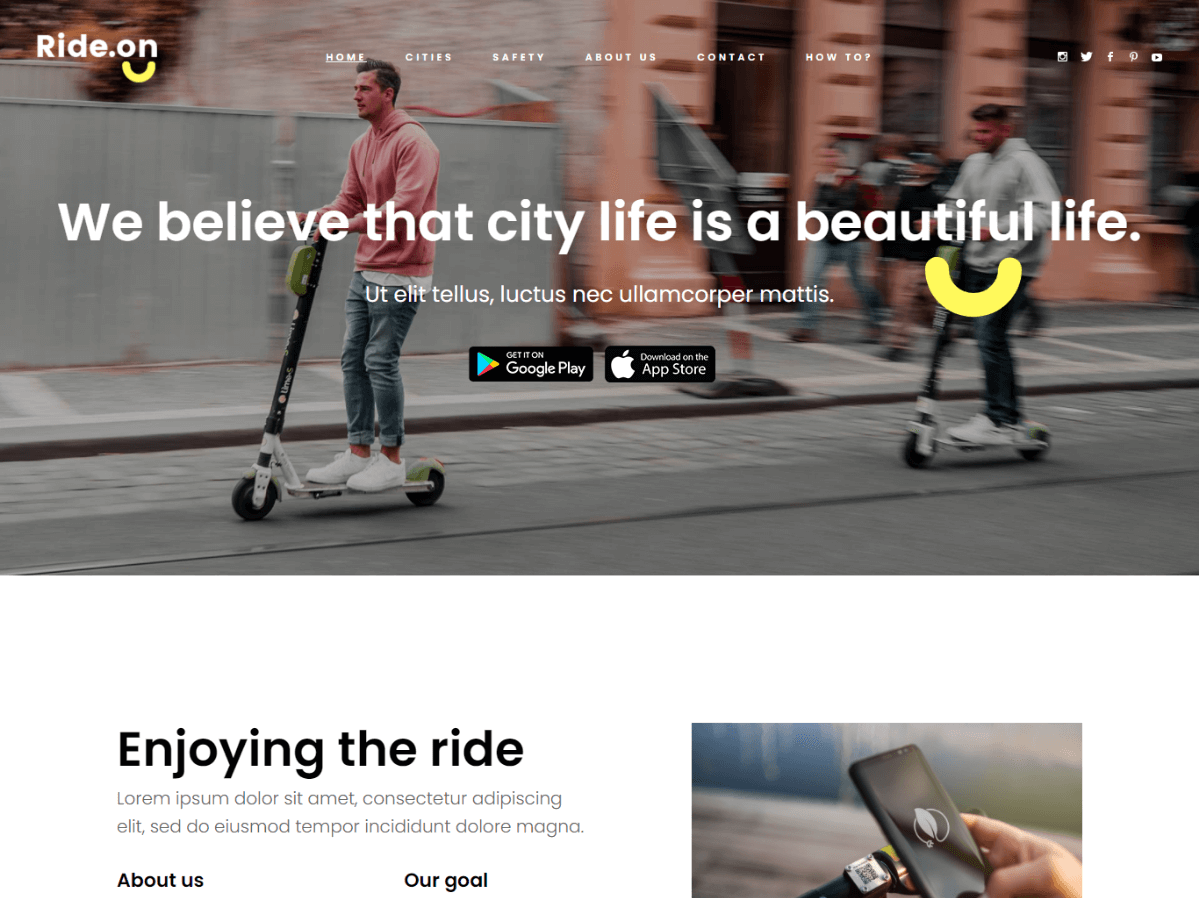 Qi is a free multipurpose theme for WordPress developed by Qode Interactive. Qode Interactive already has multiple awards and accolades in the fields of web design and development. They are the best when it comes to developing WordPress themes.
Likewise, Qi is a multipurpose theme with lots of features. It's a great option for blogs, shops, portfolios, and businesses. They have a wide range (100s) of demos from which you can select the one that fulfils your needs.
Moreover, it has over 2,000+ active installations and five stars reviews on wordpress.org. So, Qi is one of the best multipurpose WordPress themes to incorporate into your WordPress website. It works with PHP version 5.6 or higher and WordPress 5.0 or higher. It was last updated on 25th April 2021.
The features that make Qi a great free multipurpose WordPress theme are as follows:
i) A lot of demos: Qi is a completely free multipurpose WordPress theme with hundreds of demos. Just head on over to their site and you have a wide variety of demos to check out. Just pick one that is suitable for you and install that on your website to get the best out of this theme.
ii) Superb Performance: Qi gives one of the best performances as a free WordPress theme. It has reduced file size, clean and readable code by industry-standard, low page load time. It has a Performance grade of 95, a speed grade of 99, and a 99% performance metric based on Pingdom, Google developers, and GTmetrix respectively.
iii) Flexible Customizability: You can freely customize this theme to best show your strengths. You can easily edit the headers and footers to best suit your style. Add six widgets to your liking. You also get a range of adjustable layout styles. You can also add a blog to your site. The code is also made in such a manner that it can be further edited to customize your WordPress website.
iv) Good Documentation and Support: There is proper documentation where you can get answers to all of your queries. The team has gone so far as to have niche-specific docs such as portfolio, travel, hotel, and so on to help you easily solve specific issues. They also have an interactive youtube channel which you can check out if you want video tutorials for your WordPress website.
v) Gutenberg and Elementor Ready: This theme works well with both elementor and is Gutenberg optimised. Some people are used to one or the other. Qi Addons for Elementor gives you more than 60 widgets. This helps you to create more functional and beautiful website layouts. You can use the page editor that you are comfortable with to create the best website that you need.