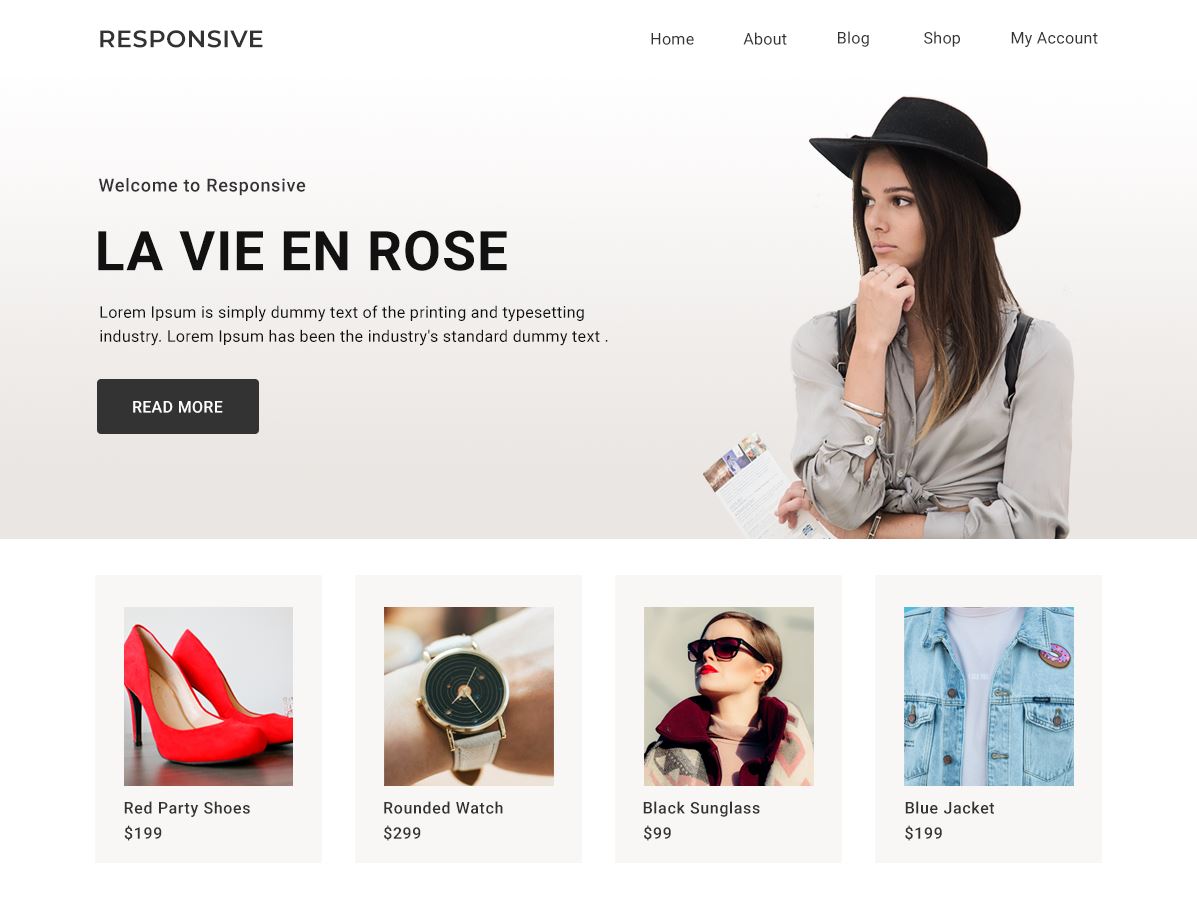 Responsive is a free multipurpose WordPress theme designed by CyberChimps. It is modern, lightweight, fully customizable, fast and responsive. If you are looking for a feature-rich multipurpose WordPress theme, this is the theme for your WordPress website.
Responsive comes with 15+ templates from which you can choose according to your need. You have templates for blogs, eCommerce, portfolios, podcasts, startups, consultancy, education, LMS, Auctions, and many more. Given its fully customizable feature, you can mould this theme into any type of website you want.
It has over 40,000+ downloads and a 4.5 rating on WordPress.org. This means that Responsive is a tried and tested theme. It is compatible with PHP versions of 5.6 or higher and WordPress versions of 5.0 or higher. It was last updated on 29th October 2021.
The features that make Responsive one of the best multipurpose WordPress themes are as follows:
i) Starter Templates: Responsive is a multipurpose theme. That means you are able to use it for any type of website. For this reason, you have 15 templates to choose from while starting your website. You can see the demo of each one and see if you can customize it to use it as your own website.
ii) Gutenberg and Elementor Ready: Different people are used to different page builders and block editors. Responsive theme is Gutenberg optimized and Elementor ready. So, you can install this theme and get started with building your WordPress website with ease.
iii) Lightweight and Fast: Responsive has a lightweight framework due to which loads the website within 0.9 seconds. This makes the site super fast. It has a GTmetrix speed score of 98, a PageSpeed of 93, a Pingdom score of 93, and a YSlow score of 90. This means a better experience for your users and a better ranking by search engines.
iv) Fully Customizable: With Responsive, you can make your website look exactly the way you want. You can customize the layout, typography, colours and content with their live preview. In the layout, you can edit the containers, blogs, single posts, and page templates. Choose the typography that best reflects your brand. Customize colours to your liking. And show your important content to your viewers with Responsive.
v) Good Support: Responsive has a good support system in case you need help with anything. You have proper documentation to help you set up the site. You also have the option of video tutorials, an FB Group to ask questions, a Trello board for their feature updates, their changelog and so on. You can even contact them to request what kind of site that you want to make.