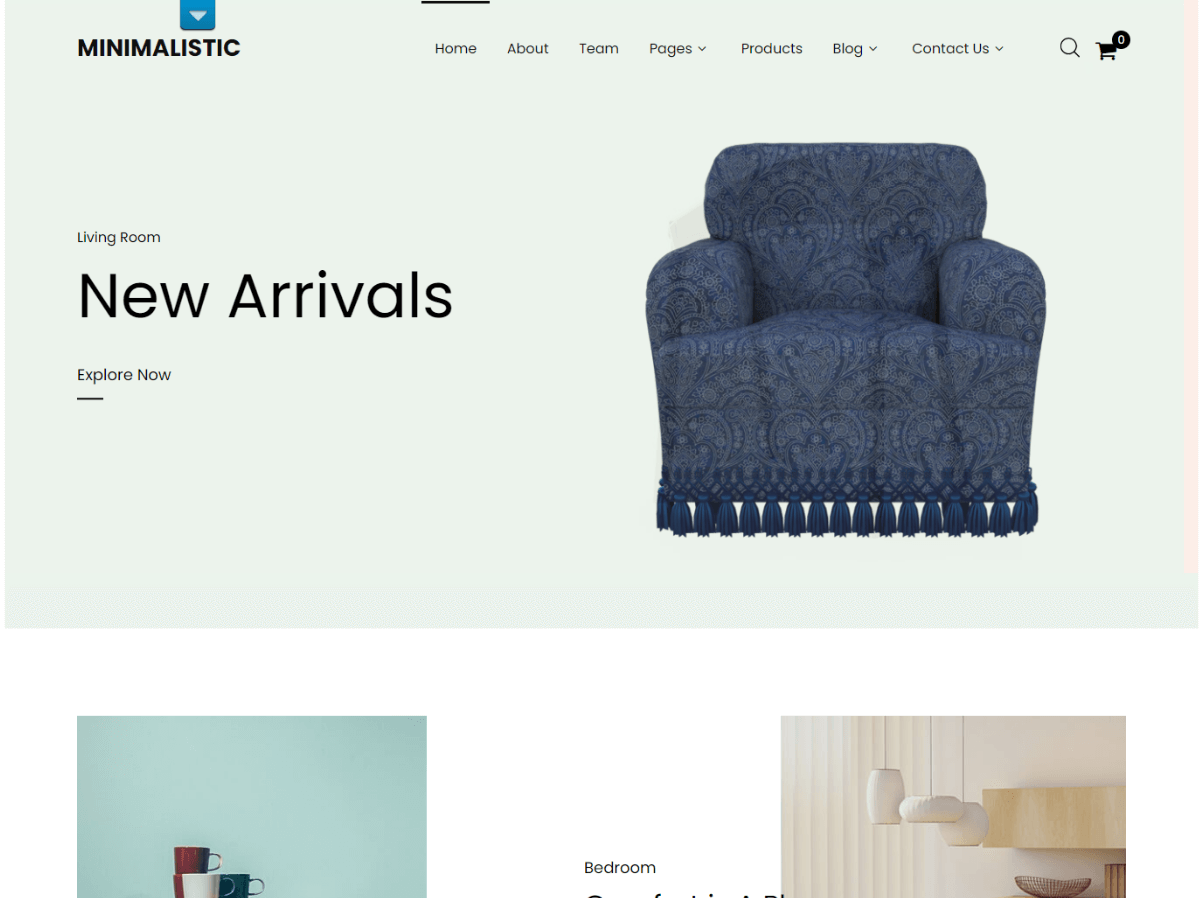 Are you someone looking for a minimalistic WordPress design for your eCommerce website? SKT Minimal is a fully customizable and beautiful WordPress theme to enhance your website. It's a free WordPress theme suitable for building an eCommerce website with blogging features.
It's a very lightweight theme that has reduced loading time as there are no complicated elements used. The minimalist approach used in SKT Minimal ensures that it loads quickly. With that, it offers unparalleled speed & site performance. This helps to boost SEO rankings as search engine bots crawl your content easier and faster.
Moreover, it has over 1000+ active installations. So, SKT Minimal is a great eCommerce theme to incorporate into your WordPress website to enhance your WordPress experience. It works with PHP version 5.6.
The features that make SKT Minimal your go-to pick for an eCommerce website are as follows:
i) Minimalistic Design: SKT Minimal, as the name suggests, has a minimalistic design. This helps users focus their attention on the required products. The easier it is to navigate for a user to their desired item, the greater the chances of getting a sale. The minimalist design gives the user the best experience to conduct their online shopping.
ii) Built with Elementor for eCommerce sites: The theme was built with Elementor. The main target of this theme was to build hi-tech stores, digital stores, men's stores, watch stores, clothing stores, women's stores, book stores, cosmetics, furniture, luxury jewellery, accessories, and related stores niches. So, the very purpose of this site is to help you set up your eCommerce store and give you the best eCommerce experience.
iii) Easy Customization: You can easily customize your site with this theme. For your site, you can easily edit the header, footer content, and landing page content. You can play with colours and fonts to make the pages reflect your brand. You don't need to know how to code to edit this theme.
iv) Good Support: There is a support forum where you will already have a username (your email). You also have the documentation if you wish to solve the problems yourself.
v) Easily integration: You have easy integration of social media such as Facebook, Instagram, Twitter and so on. This makes it easier for your business to be visible on various platforms and drive customers to your site.
vi) Miscellaneous Features: With this theme, you will get 6 predefined pages including home, products, about, categories, news, and contact page. If you navigate to the upper right corner, a search button is provided for an easy shopping experience.